Evangeline Shank: PhD student working on the structure and function of female song in Eastern Bluebirds.  Previous work in our group helped demonstrate the evolutionary importance of female song (Odom et al. 2014).  Now Evangeline has an ideal experimental setup for testing several possible anti-predator functions of female song in bluebirds.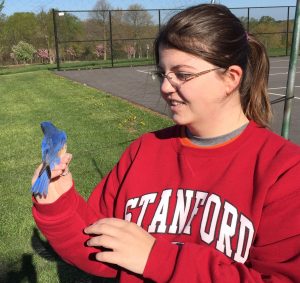 Janine Antalffy: 1st year PhD student who recently completed her Master's at Alabama A&M.  Janine will likely work on some aspect of the population genetics and distribution of the Bahama Oriole.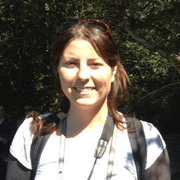 Undergraduate Researchers: We have dedicated teams of undergraduates working on both the Bahama Oriole Project and the bluebird female song project.
Bahama Oriole Project Team (L to R): Kevin Omland, Michael Rowley (senior), Jen Christhilf (senior), Cierra McKoy (sophomore), Briana Yancey (junior), Matt Kane (sophomore), Rick Stanley (MS student, Imperial College London), Daniel Stonko (UMBC graduate 2017), Scott Johnson (Bahamas National Trust)
Kevin Omland, PI: faculty member at UMBC since 2000; named UMBC Presidential Research Professor for 2016-2019.  Click here for more details and publications.